7.1.1999
THE PILOTWHALE´S HOMEPAGE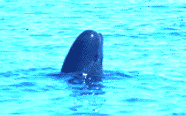 I had many contacts with Pilotwhales at the Canary Islands. A population of Globicephala macrorhynchus (Short Finned Pilotwhale) lives between Tenerife and La Gomera. I was there with the Human/Dolphin Research Ship KAIROS. I joined the project as soundengineer and as musician with the idea to communicate with the whales by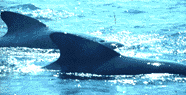 the medium of music. The Pilotwhale´s world is sound. Some of them were really interested in music. When we played our instruments on deck we heared them responding and sometimes we had the feeling that they've actually played with us togther. These Interaction Highlights have been recorded in realtime and then later edited in a music studio in Berlin. You can listen to it on our CD:
ACTIONS AND MUSICAL INTERACTIONS WITH FREE-RANGING WHALES AND DOLPHINS.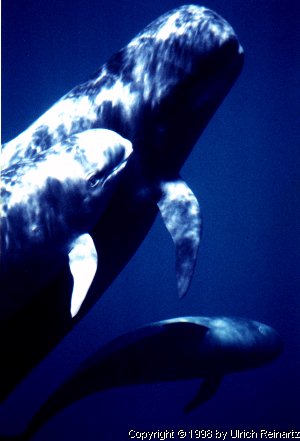 The Pilotwhale is a close relative of the wellknown Orca. Both of them belong to the same subfamily of delphinidae and they are actually big dolphins. The total length can be up to 8 meters. They have a complex social structure and therefore also a high developed communication system.
---
For further information or discussion please

---
Lecture about Dolphins by Ulrich Reinartz